North Vancouver - Moodyville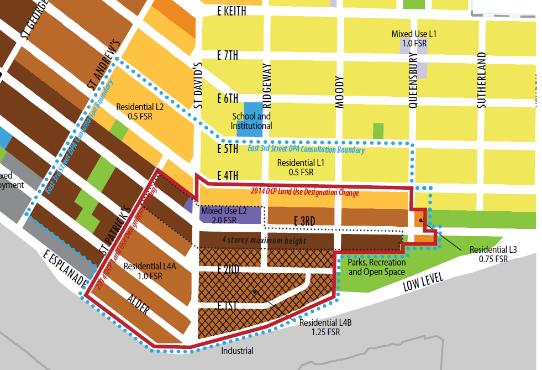 Did you know that North Vancouver was originally called "Moodyville" after Sewell P. Moody, who bought the Pioneer Mills on the inlet in 1865? The name stuck around until 1891, when it became the District of North Vancouver.
Redevelopment of the Moodyville area began to take shape as the City of North Vancouver finalized a new Official Community Plan (OCP) back in 2014. As part of that process, The City developed design guidelines and zoning categories for the Moodyville Area, an area roughly 4 blocks east of Lonsdale and primarily south of 3rd Street. The rezoning of this area provides a variety of new housing options. Ultimately, redevelopment of the area will replace roughly 300 existing single-family homes with approximately 1,500 to 2,000 new townhomes and condos, a park, improved greenways and transit networks.
The Moodyville area is highly central and close to the SeaBus, frequent bus transit and shopping. Many of the new developments offer incredible views of the Downtown Vancouver skyline and are walkable to all the amenities of Lonsdale, including the SeaBus terminal which is roughly a 10-15 minute walk. If you don't feel like walking to Lonsdale, there is a small commercial area right on the corner of 7th St and Queensbury Ave which features a butcher shop, grocery store, restaurants and cafes. We highly recommend S'wich Café's sandwiches!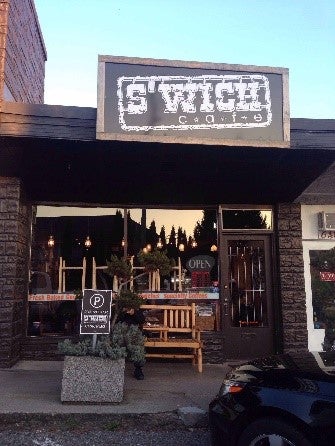 Another bonus to the area is the recent completion of the North Shore Spirit Trail. Winding its way at the southern edge of Moodyville along the scenic waterfront, the North Shore Spirit Trail is truly a City treasure as a fully accessible 35km greenway that will extend from Horseshoe Bay to Deep Cove.  This unique, waterfront-oriented trail provides pedestrians, cyclists, inline skaters and people with wheeled mobility aids safe access across the North Shore. The Moodyville Park section is a nature-oriented trail that features many pieces of public art, the new Ravine Connector and its mini suspension bridge and the impressive 3rd Street Overpass to Heywood Street.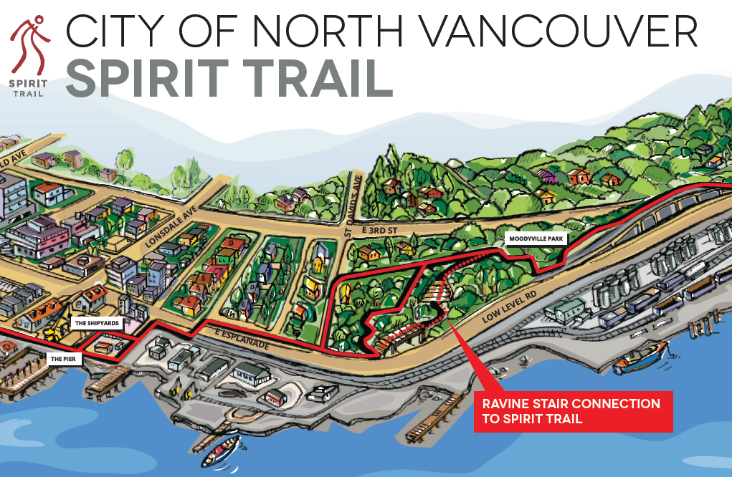 For all you beer drinkers, North Vancouver is also fast becoming one of the best craft micro brewery destinations, with the epicentre of the action located on East 1st & 2nd Street a few blocks west of the Moodyville neighbourhood. In recent years, a number of breweries have opened their doors; including Beere Brewing, StreetCar Brewing, House of Funk, North Point Brewing, and Shaketown Brewing which plans to open sometime in 2020. We highly recommend checking these out if you haven't done do already.
The North Shore is an outdoor mecca with world-class skiing, snowboarding & hiking just minutes away from your doorstep. With over 140 km of trails in North Vancouver, you can feel like you are in isolated wilderness just a short 5 - 10 minute drive from your home. The North Shore also offers three different ski-hills within a 20-minute drive, including Cypress, Grouse, and Mount Seymour.