With 24 presale multifamily developments currently selling throughout North Vancouver , there are a lot of options to consider when buying a presale. Our team wanted to provide you with a high-level overview to help simplify your decision. For those unfamiliar with the presale process, please check out the advantages and reasons of buying presale with Wallace Green Real Estate Group.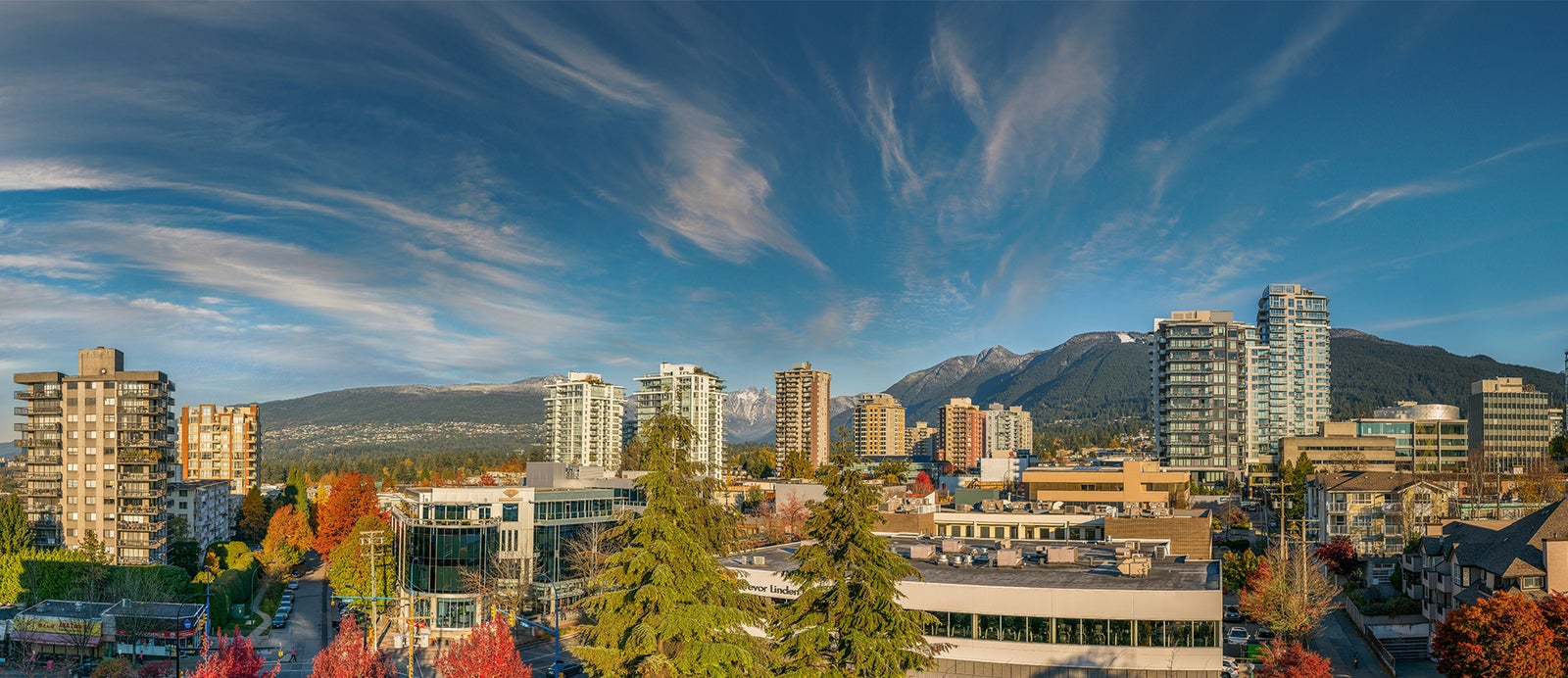 Looking back at the crazy year in 2020, it was certainly anything but normal. As the Covid-19 pandemic began arise in March, there was a great deal of uncertainty of the impact on the local real estate market. Many predicted that pricing and sales volume would be significantly impacted and that we would be in for rough year ahead. Federal subsidies were introduced and homeowners were allowed to defer mortgage payments which brought further uncertainty. As we progressed through the summer months, concerns over a second wave of Covid-19 caused Canada's 5-year bond yield to fall to its own record-low, which caused fixed mortgage rates to drop to historic lows.

After the real estate market essentially came to a halting stop for a short period, Open Houses were cancelled and buyers became comfortable with conducting showings with a long list of proper precautions. The spring market was delayed and the pent-up demand resulted in a very strong summer real estate market. Extremely low inventory levels led to bidding wars and multiple-offer scenarios becoming a regular occurrence. Despite the Covid-19 pandemic, North and West Vancouver sales increased for the second consecutive year led by a very strong second half.

The 2021

BC Assessments

are now available and provide value as of July 1st, 2020. If you have questions about your new assessment, or would like an accurate opinion of your value please contact a member of our team today.

The latter half of 2020 saw a number of townhome projects hit the market, with the majority launching in either the Moodyville or Lower Capilano neighbourhoods. Cressey quietly began selling their Mason townhome product near Klahanie Park, and PC Urban experienced strong demand for their riverfront project called Holland Row. Both projects are a unique offering and feature high-end finishes in a parkside or riverfront location. Further east near Lonsdale, we saw a couple other notable launches in the latter half of the year. Anthem began to release their second phase of move-in ready townhomes at their Founders Block South development. This project offers high-end finishes, expansive 2,000sf+ layouts and great value on a price/foot basis for the North Shore.. Founders Block South townhomes are available in the low-mid $600/foot range. Also in the Moodyville area, Morrison on the Park by Creo Developments which launched in mid-November. Located directly adjacent to the newly completed Moodyville Park on the corner or East 2nd & Moody, the project has been well received due to its prime parkside location, downtown views, and competitive end pricepoints. Three-bedroom townhomes start in price just over $1 million. 

The best of what is on the market // 

Mason by Cressey
- These European inspired rowhomes are ideally located in the Lions Gate Village community. Overlooking Klahanie Park, these luxury townhomes 3 + den rowhomes offer plans between just under 1500 sq.ft to over 1800 sq.ft. Sales are underway with completion expected in spring 2021. Homes start in the mid $1.2 range. 
Founders Block South
– Sister project to the North, this Moodyville project officially hit the market in October. They are selling from completed move-in ready product. A slightly higher interior finish than Founder's North, they offer the best value of any presale on a price/foot basis. Homes currently start at just over $1,300,000, contact a member of our team to learn about current incentives being offered.
Morrison on the Park
–Adjacent to the newly revitalized Moodyville Park. A mix of 2 and 3 bedroom townhomes including many with rooftop patios and city views. Sharp price points with 2 bedrooms starting at $938,900 and 3 bedroom townhomes starting at $1,058,900. Construction is slated to start in early 2021 and move-ins are scheduled for late 2022.
Holland Row by PC Urban
– Very exciting new riverside community in Lions Gate Village began selling in August, still a good number of riverfront townhomes available. This project offers very high-end Gaggeneau appliances and attached garages. This very unique offering has riverfront townhomes remaining from approximately $1,559,900.
Evolv 35

- Another townhome option in the Moodyville area. Move-in ready 3 and 4 bedroom townhomes with lock-off suites.
As for condo options: 

Crest by Adera
- Ideally located in Central Lonsdale just off of Victoria Park, this 6 storey woodframe condo project still has a handful of inventory remaining. A very reputable builder in the area with a prime location made this a very popular project from the sales launch. They recently opened a new sales centre and are expecting occupancy of the west building in May 2021.
Hunter at Lynn Creek
- A two-tower community nestled into the Lynn Creek Town Centre overlooking the park and adjacent to the creek. A dog walker's paradise!
Ebb & Flow
and
Belle Isle
– Two other projects to highlight which are stacked townhome offerings in Lions Gate Village. These developments offer a home a wide range of units from smaller ground level condo one level homes to large multi level townhome with rooftop patios.
What is next to launch?!
If you're maybe not ready to buy yet or still haven't found the opportunity that matches your criteria, here's a few projects that our team is excited about. We've put them in the order expected to market! These are obviously all subject to change.


Parkside at Lynn
– Mosaic Homes is now previewing their Parkside at Lynn project which will feature two separate 12-storey concrete buildings backing onto Kirkstone Park in Lynn Valley. Mosaic is a very reputable developer and we expect competitive pricing, high-end specifications and attractive layouts.
The Trails
– The next phase of the Trails townhome community by Wall financial is expected to come to market sometime this year.
Maplewood West
- Yet another stacked townhome community coming soon by Anthem Properties. This one located in the Mt Seymour parkway/Maplewood Farm area immediately adjacent to a previous Maplewood Place project they launched in 2015. Expect to see competitive pricing.
Harbourside by Concert Properties
–
Probably the most prized piece of real estate left on the North Shore and we can't count the number of times we get asked about this site! Expect a luxury waterfront community transforming the entire Harbourside/Auto-mall district with close proximity and walkability to Lonsdale Quay via the Spirit Trail.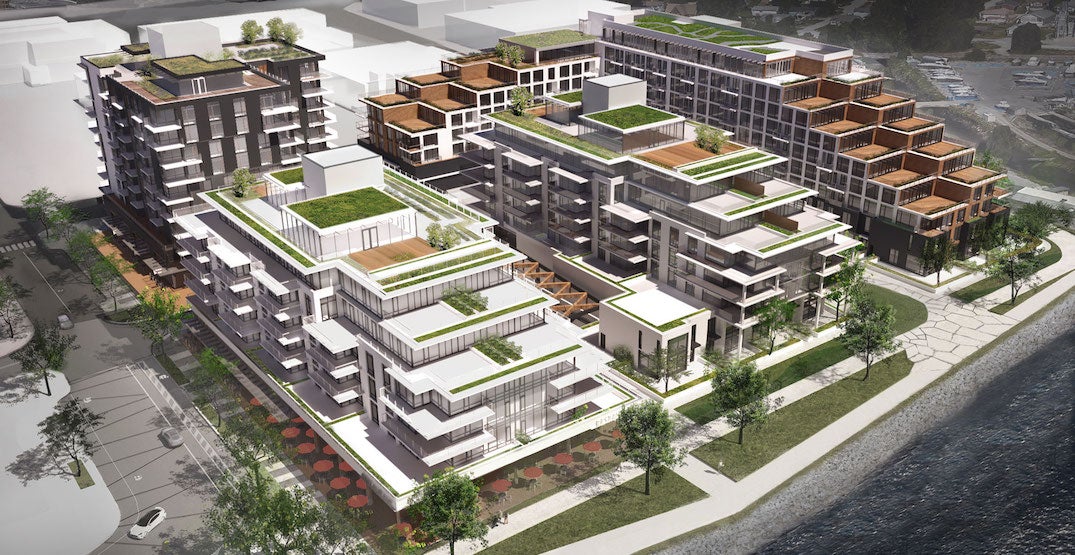 Contact team member now!
OR REGISTER HERE FOR MORE DETAILS

If you're looking for more information or would like to some advice and to hear Wallace Green Real Estate's top presale picks for 2021 in North Vancouver, please reach out to one of our presale specialist today.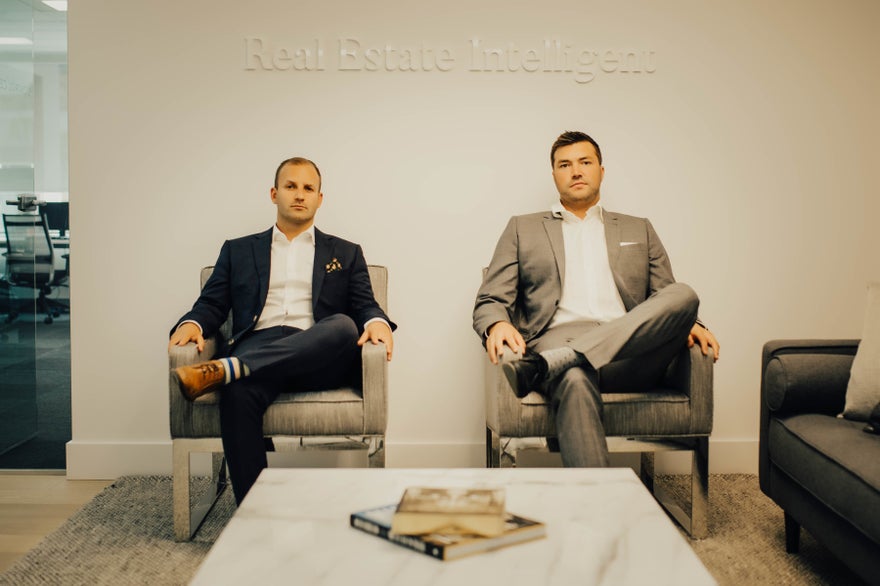 Scott Wallace PREC*


New Home Sales Expert
scott@wallacegreen.ca
(604) 377-4551



Carson Green PREC*


New Home Sales Expert
carson@wallacegreen.ca
(604) 506-5364

E. & O. E. This is not an offering for sale. An offering for sale may only be made after filing a Disclosure Statement under the Real Estate Development Marketing Act.

*denotes personal real estate corp.