It is not an entirely new concept to have a home with a second suite attached as a mortgage helper but in a condo unit? With programs like Airbnb (a trusted community market place for people to list and book accommodations) it is an interesting concept to have another look at. This is another way to help solve affordability issues.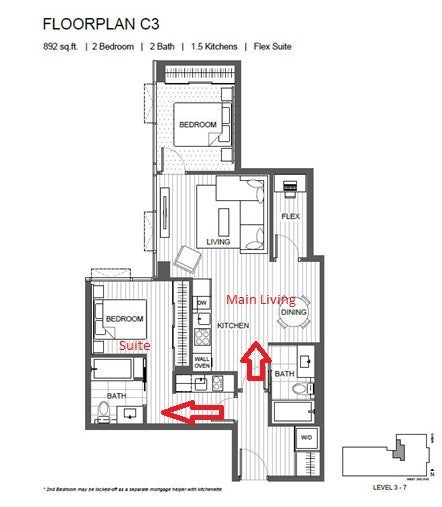 The developer, Executive Group, is offering a unique and innovative floorplan in their newest development
Tower Green at West
in False Creek. The plan has a self-contained suite that includes a kitchen, bedroom, bathroom and large closet. The main living space and secondary suite share a common entry way and mud-room which includes the washer and dryer and the lockable doorways to both living spaces.
To learn more about this development or other trends in at the market, please contact:
Carson Green 604-506-5364 or Scott Wallace 604-377-4551